Aaron Lippert

Team Leader

"Aaron Lippert became the Team Leader and CEO of Keller Williams Realty Boston-Metro in 2008 and has since led the 4 offices to become the #3 in market share in the city of Boston and grown the number of full-time real estate professionals from 70 to over 200 associates with one of the highest per-agent productivity ratings in the city. Prior to joining KW, Aaron built a successful real estate sales business beginning in 2003 specializing in the downtown Boston area. Aaron gravitated in 2006 towards a leadership position and has continued on this path, committed to constant and never ending improvement of his leadership skills. In his role as Team Leader, Aaron acts as a business consultant and performance coach to the top REALTORs in the Boston-Metro market and leads, trains and motivates the KW Boston-Metro staff and its associates to be the real estate company of choice in the Greater Boston market.

Aaron spent 10 years as a professional recording artist and songwriter on both the Columbia and Polydor labels before entering the real estate field. As an artist, Aaron is fueled by the drive to create, to connect on a visceral level and present the truth in a new perspective.

These are transferable skills and Aaron brings them to the Team Leader role and to the amazing Real Estate professionals he has the privilege to be in business with.

Outside of the office, Aaron is committed to helping the Boston area homeless population and is the Founder of the annual "Gimme Shelter!" benefit concert where Boston area Real Estate professionals who are also accomplished musicians perform. All proceeds from the show are donated to a local charity dedicated to ending homelessness in Boston.

Aaron enjoys spending my time with his wonderful family, playing music, running and working towards his helicopter pilot license."
---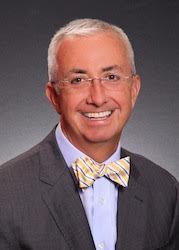 David McCarthy
Broker - Owner

David McCarthy has been an active member of the greater Boston real estate community for over more than 15 years and has since become a trusted and reliable REALTOR. David is the Operating Partner of the Keller Williams Realty Boston-Metro and Chestnut Hill offices. The Boston-Metro office has over 200 agents with locations in the Boston neighborhoods of Back Bay, South End, Charlestown and Beacon Hill. The Chestnut Hill office with over 200 agents is located in the Newton Highland neighborhood of Newton,Massachusetts. Since opening in the fall of 2005 , the Keller Williams Boston-Metro and Chestnut Hill offices have become a dominant player in their markets. The offices consistently gain additional market share as a result of their exceptional training and education programs offered to agents.

David currently serves as President of the Greater Boston Association of REALTORS. In addition, David currently sits on the Board of Directors for the Massachusetts Association of REALTORS and chairs the Convention Planning Committee along with being a member of the National Association of REALTORS. David also serves on the Member Communication Committee. David is also a member of the Council of Residential Specialists (CRS).

David is a native of Scituate and a graduate of Suffolk University. David and his partner currently reside in Canton after living in Boston's South End neighborhood for over 14 years.

---
Vernoika Viazova

Market Center Administrator

Veronika Viazova joined the Keller Williams Boston-Metro team in 2011 at the stage of the company's rapid growth and expansion in the Boston market. Veronika is an ex-biochemist who traded an exciting world of chemical formulas for an equally exciting world of Excel spreadsheets and financial reports. Since joining the Team, she structured and launched new internal procedures enabling the company to scale from 95 to 200 associates. In her role as a Controller & Director of Operations, Veronika oversees the financial operations of the Keller Williams Boston-Metro offices for 1300+ closed transactions annually and manages all accounting and human resources activities.
A Ukraine native, Veronika is a true believer in courage through principled leadership and an advocate for women's empowerment. Her extensive real-world experience is strengthened by the principle-driven education recently acquired from Simmons College School of Management (MBA).
When Veronika is not crunching numbers, she is most likely re-reading an Isaac Asimov's history favorite or attempting to wrap her brain around the newest scientific theories on "How the Universe Works". Veronika has been a Jamaica Plain resident for more than five years enjoying walks around the Jamaica Pond, Arboretum, and Centre Street local attractions.
Angelina Moscatelli

Agent Services Coordinator


Angelina Moscatelli joined the Keller Williams family in May 2012 and was a licensed Massachusetts Real Estate Broker for almost 20 years. Angelina has the experience of selling real estate and success of running a small boutique real estate office in central Massachusetts which enables her to meet the needs of the agents at Keller Williams Realty Boston-Metro as their Agent Services Coordinator and Success Manager. Angelina is the point of contact for the agent after they meet with the Team Leader, Aaron Lippert and decide to join Keller Williams. As an on-going facilitator, Angelina's actions steps start from taking the initial paperwork to setting up the agents KW Dashboard, their website and providing training for the KW technology, including Marketing. Angelina meets with agents one on one to meet their needs and holds classes for some of the resources that KW offers.
Angelina is a native of Bellingham MA and raised her three daughters in Uxbridge MA. Angelina holds a Bachelor of Science degree in Computer Information Systems from Bryant College. Currently residing in East Boston, Angelina enjoys all that Boston has to offer in the way of the beautiful parks, ocean areas, restaurants and culture in this magnificent city.
---
Gina Mortillaro

Director of Communications

Gina Mortillaro started working for Keller Williams Boston Metro Market center in March of 2015. Before joining the Keller Williams leadership team Gina Mortillaro resided in New York, NY where she worked as a general manager for a company, leasing out office space to a variety of different companies as well as running the day to day operations of a successful business center. From Gina's past experience in a Sales/Manager role she was able to transition into the role of Director of Communications/Assistant Market Center Administrator for Keller Williams smoothly and has adjusted to the Boston area well.
Gina is a native of New York and throughout her life has lived in many different cities, states, countries and has traveled all over the world. Gina graduated from Eastern Michigan University with a Bachelor degree in Business Administrative Management. Gina is an active member of her sorority alumni group Delta Zeta.
Currently Gina resides in South Boston with her fiancé.